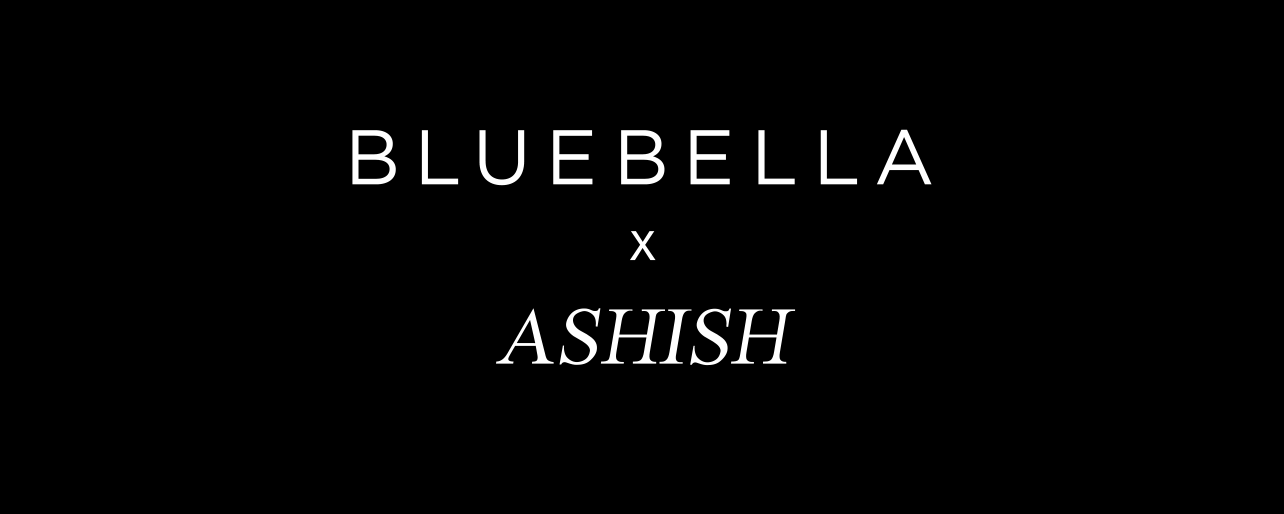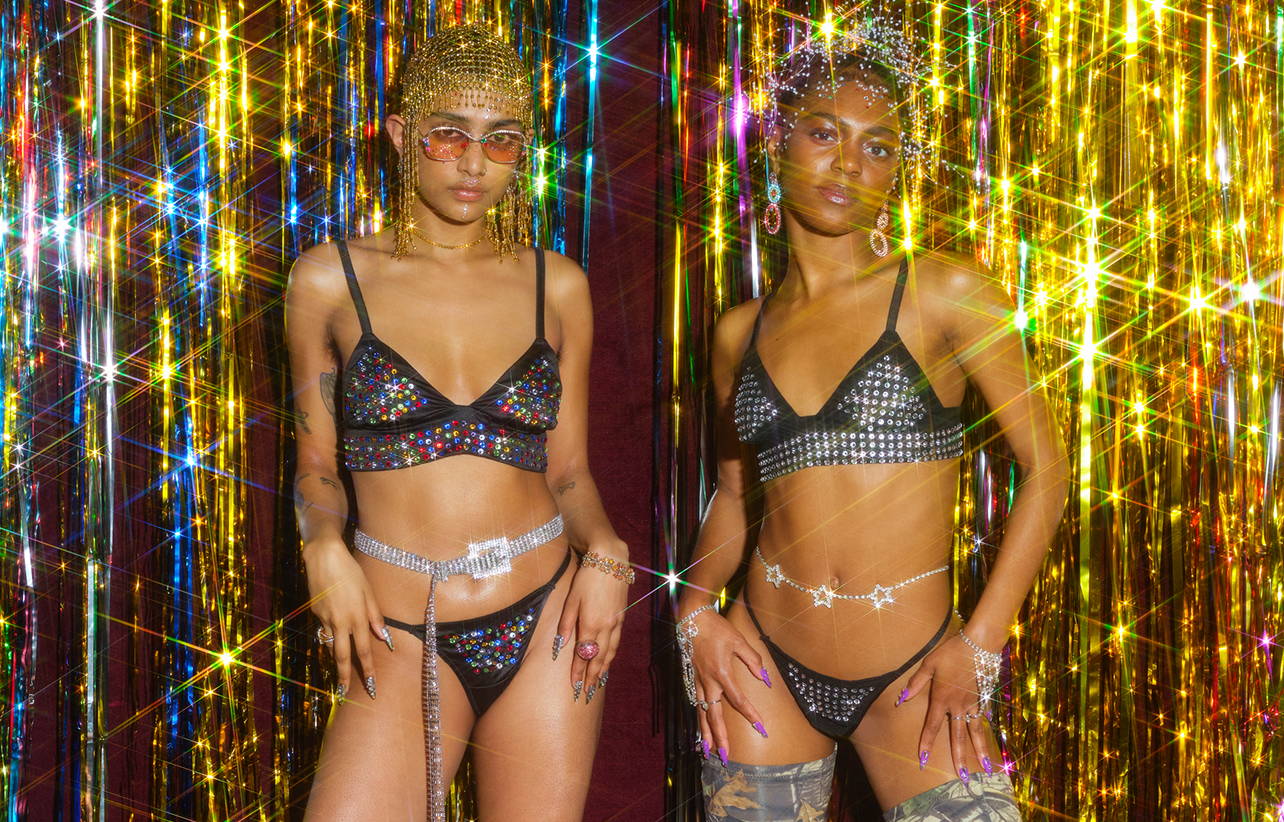 Enter the world of unapologetic sparkle, individuality, and freedom of expression:
BLUEBELLA X ASHISH IS HERE
Designed by the celebrity-favourite couture visionary Ashish and brought to life with Bluebella's innovative spirit, these beautiful keepsake pieces effortlessly unite the style credentials of the two fashion powerhouses from East London.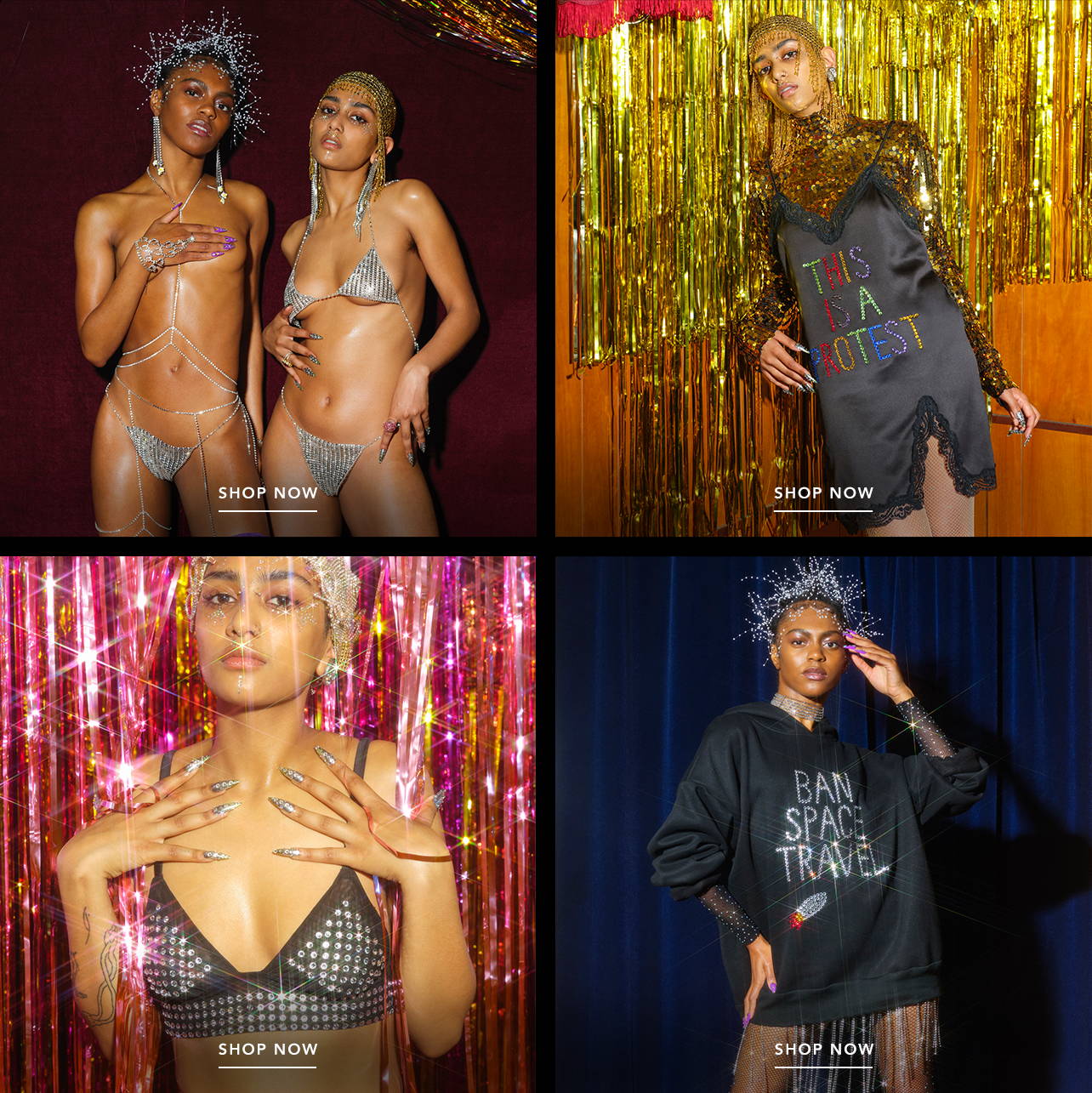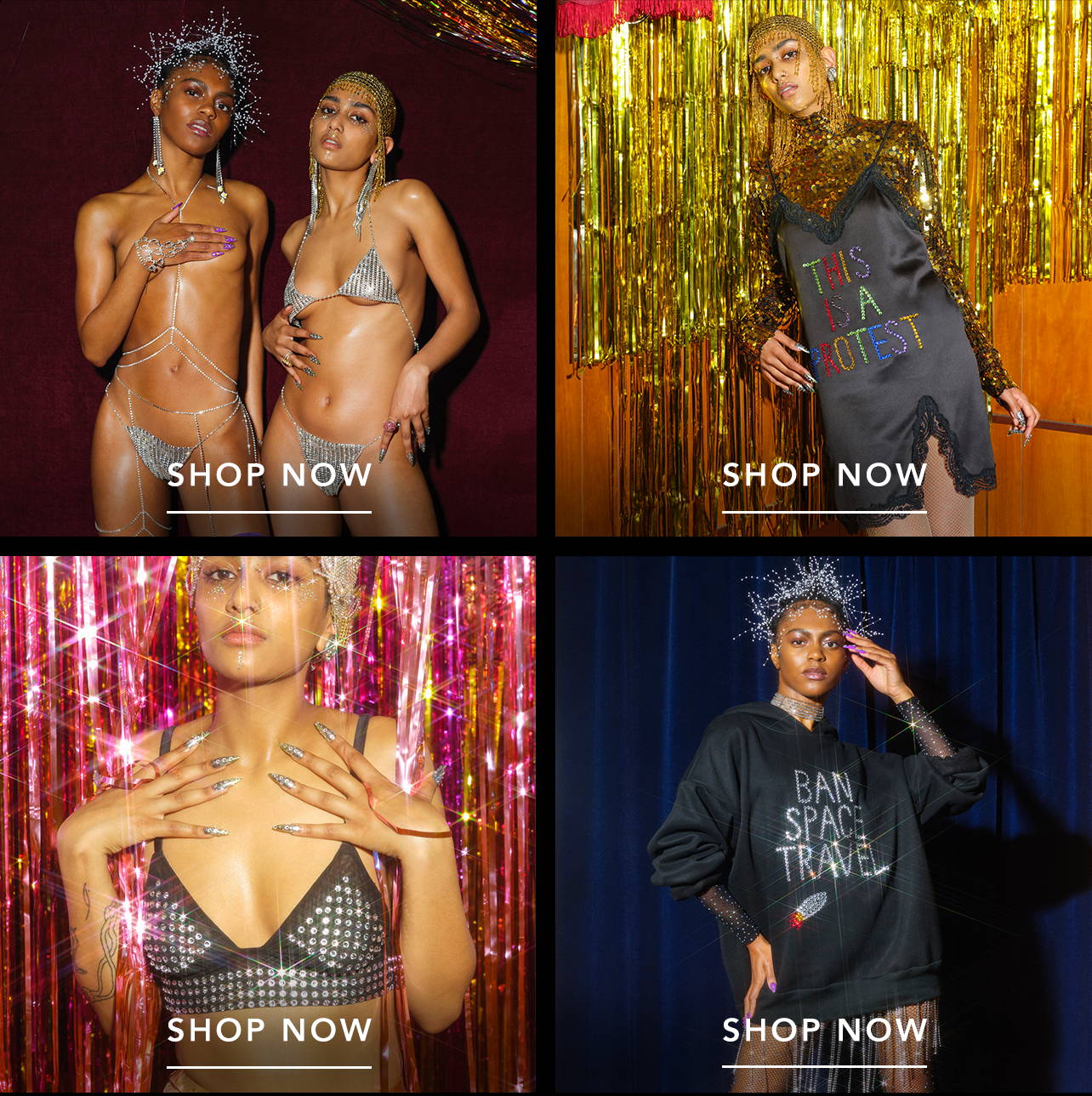 Thought-provoking slogans and multi-functional silhouettes make this collection versatile and open to interpretation, letting your distinctive style take it from festive to festival season and beyond with ease.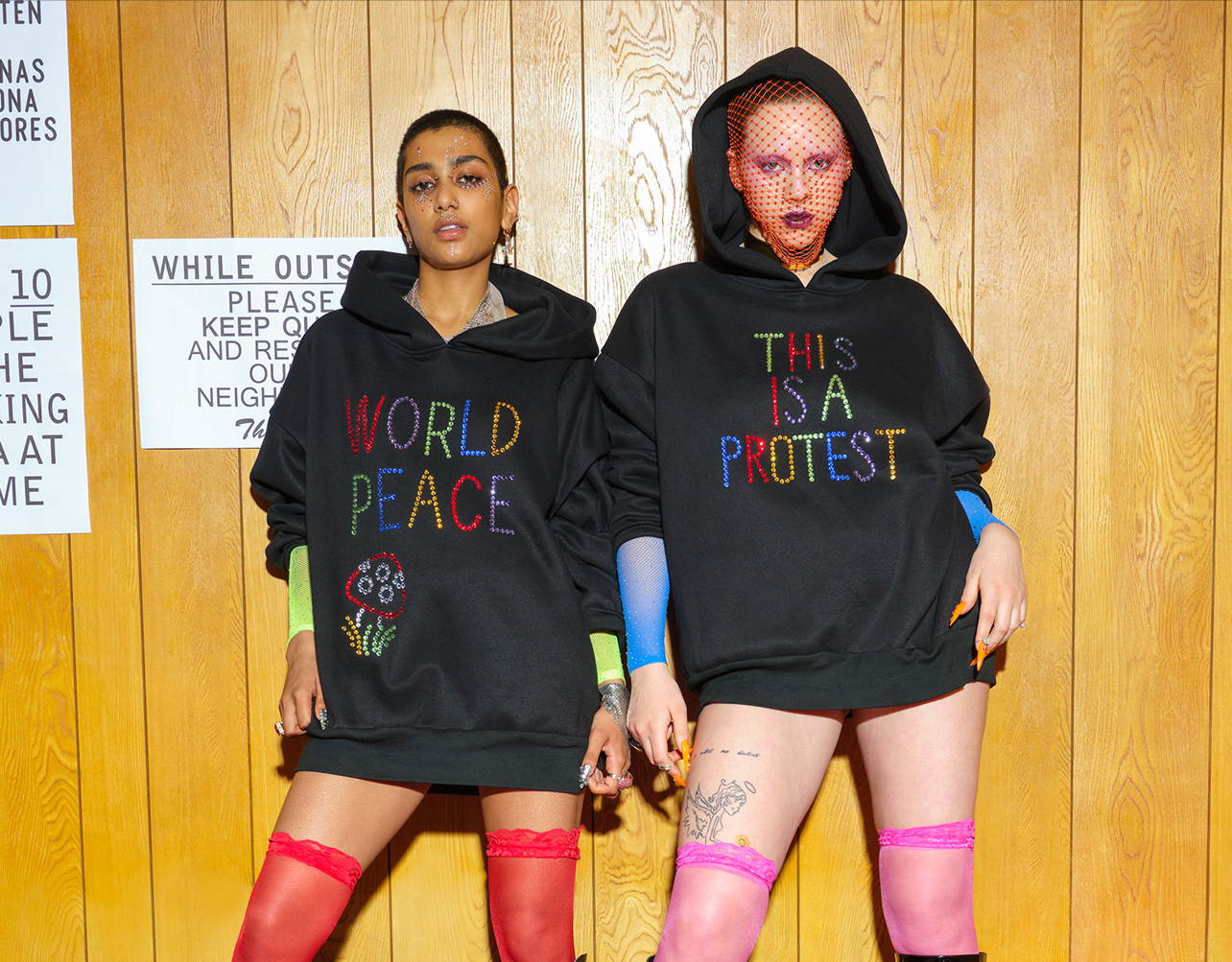 10% of the profit
from our World Peace hoodies and chemises will be donated to the charity Women for Refugee Women.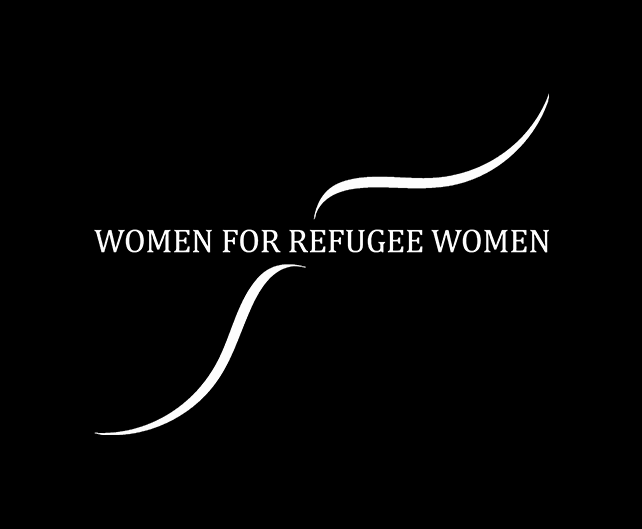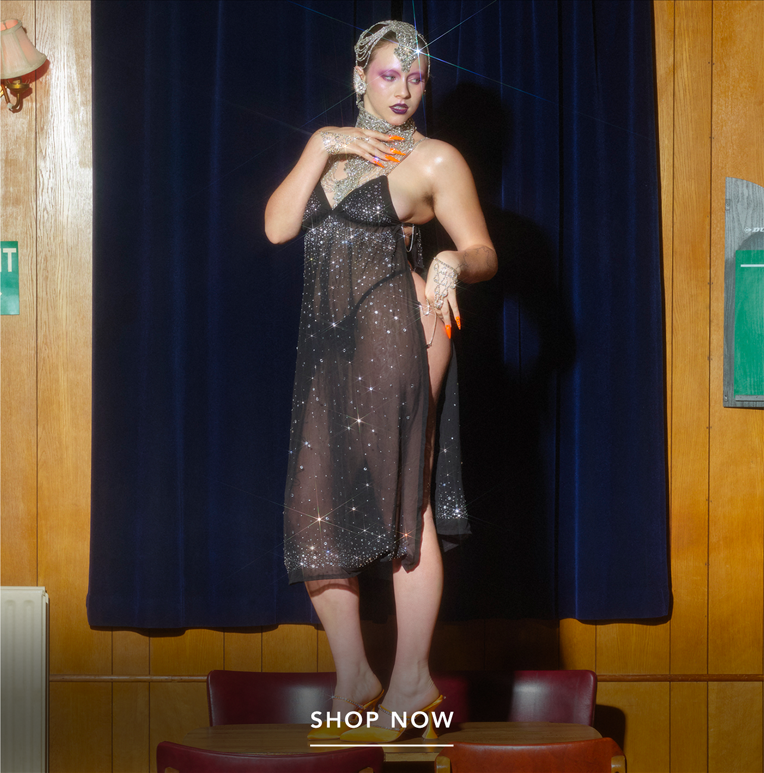 I have long been a fan of not only Ashish's gorgeous aesthetic but also his flair for creating meaningful political statements and commentary whilst never losing a sense of fun and optimism.

Emily Bendell,
Bluebella founder & CEO

I've always had an interest in underwear and lingerie codes and it has been really great working with Bluebella to create a collection that explores this side of fashion and dressing.